We´ve been specialized in providing waxing and hair removal services for women for over 8 years. We regularly update our knowledge of industry spotlights participating in conferences and seminars.

In the profession of waxing the esthetician has a very close contact with the client and for this reason it is impossible to hide any superficial attitude and dislike for the job, therefore our estheticians love their job, perform their duties fast but with a lot of care and precision maintaining professionality and individual approach to every client.

Our goal is to prove we are the best in our field by maintaining the above mentioned standards.

We offer a wide variety of wax tailored for individual needs of every client.
The Products we use: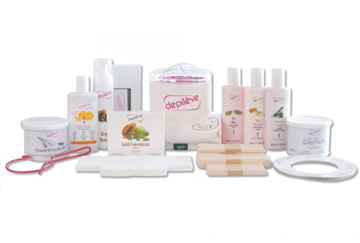 Wax
The most popular of all methods of waxing, it is effective, fast and applicable to all areas of the body. If it is your first couple of sessions we highly recommend using wax. Soft wax cartridges (used with paper strips) are used for waxing large areas like arms, legs, belly and back. Hot wax (or hard wax) is for removing hair from facial, bikini and underarm areas. In case the skin is problematic (allergic reactions, sensitive skin, hair is prone to grow back very fast or in - grow) we use alternative hair removal methods with honey or sugar paste.